Dieser Beitrag enthält Werbung – advertising.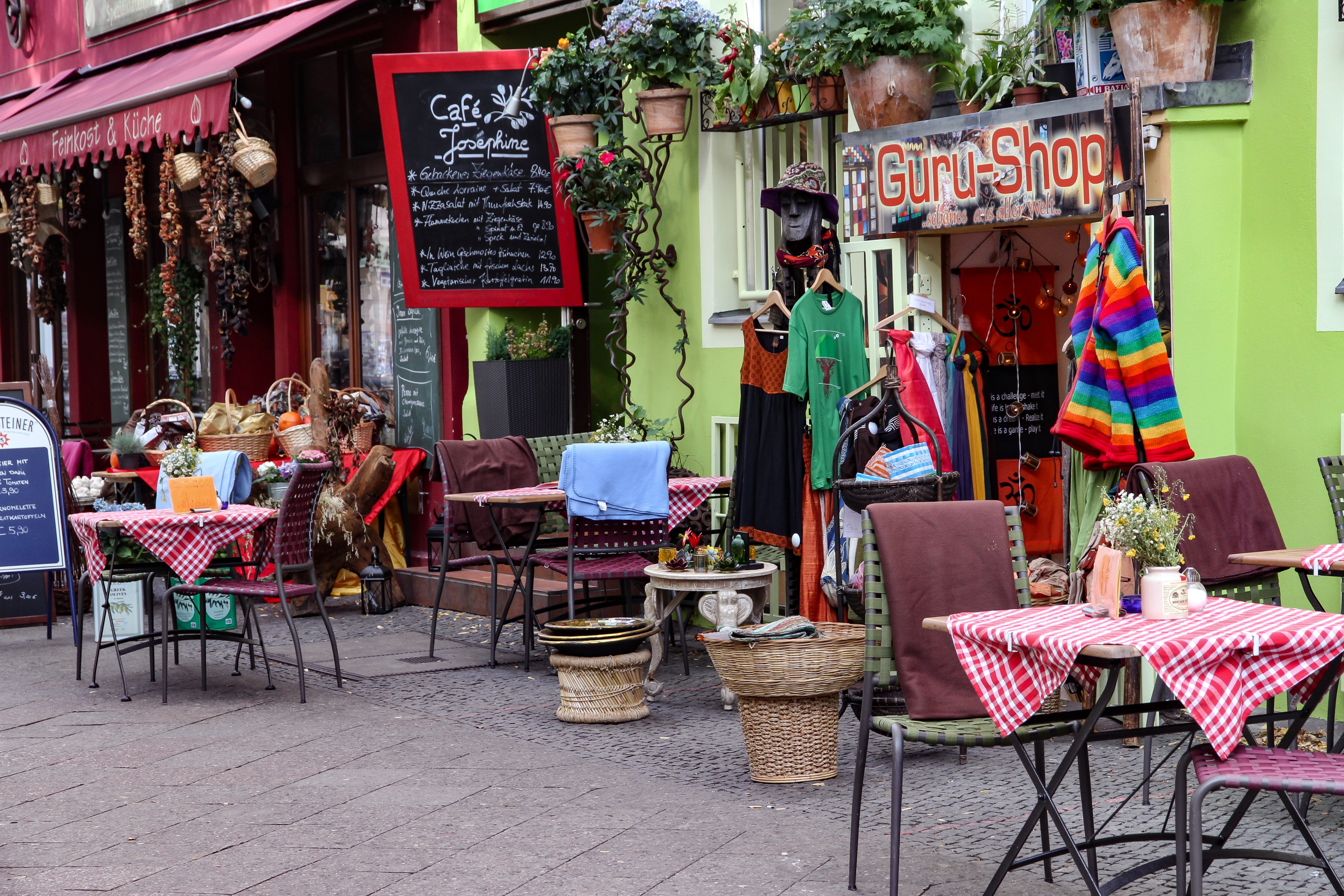 Quelle: pixabay
Be Berlin.
Be in therapy.
Be in the capital of losers.
aus: Promijagd
Ein Leben mit Berlin
Mannhardt (Hans-Jürgen oder Hansjürgen) ermittelt in Mordfällen in Berlin. Schon der Schauplatz zeigt, dass es hier immer mehr als genug Arbeit für einen Kriminalkommissar gibt.
Seine ersten Fälle stammen aus den 70er Jahren, als Berlin noch eine geteilte Stadt mit sozialen Brennpunkten und Studentenunruhen war. Daran änderte sich in den 80er Jahren nicht viel. Dann schließlich kam die Wiedervereinigung und die Berliner Mauer fiel. Mannhardt ist inzwischen die Karriereleiter hinaufgeklettert, ist immer noch aktiv, auch wenn er langsam auf die Pensionierung zusteuert. Schließlich wird er pensioniert, arbeitet aber munter weiter … (als Privatdetektiv!)
Er ist nebenberuflich Dozent an der Fachhochschule für Verwaltung und Rechtspflege, wo er angehende Kriminalbeamte in den Genuss seiner jahrzehntelangen Erfahrung kommen lässt. Natürlich kann er es auch nicht lassen und mischt immer mal wieder mit, wenn es einen interessanten Mordfall gibt. Dies geschieht fast immer zum Ärger seines Nachfolgers, bzw. des Nachfolge-Teams, bestehend aus Kriminalhauptkommissar Gunnar Schneeganß und Jessica Schamp (ehemals Ostberlin, lesbisch). Unterstützung erhält Mannhardt dabei von seinem Enkel Orlando, einem aufstrebenden Studenten der Rechtswissenschaft (bis er das Studium abbricht … Kriminalbeamter werden will … schließlich ein ganz anderes Berufsziel verfolgt …).
Mannhardt hat die Geschichte Berlins in den letzten Jahrzehnten miterlebt und aktiv seinen Beitrag geleistet. Seine Ehe ging in die Brüche … Kontakt hielt er nur zu seinem Enkel … und schließlich fand er eine neue Partnerin. Inzwischen genießt er das Leben … oder? Langeweile gibt es nicht: immer wieder engagiert er sich in einem aktuellen Fall.
Ich habe in den 70er und 80er Jahren die Romane über Mannhardt gelesen. Sie erinnerten an die sozialkritischen Romane von Sjöwall/Wahlöö. Auch in der Serie über Mannhardt taucht der Autor immer tief in die Sozialstrukturen ab und versucht, nicht nur den Kriminalfall zu lösen, sondern auch den Hintergrund und in das Verbrechen verwickelten Personen in ziemlicher Breite darzustellen.
Ein Roman ist daher immer mehr als nur die Jagd nach dem Täter, denn es gibt mehr als nur einen Täter. Das soziale Umfeld prägt häufig den Täter – genauso wie es das Opfer charakterisiert. Daneben gibt es genügend Nebenkriegsschauplätze, die ebenfalls die Tat beeinflussen und steuern, auch wenn es Täter und Opfer nicht unbedingt direkt merken.
Alle sind schuldig – und unschuldig zugleich. Niemand lebt für sich allein, sondern sein Umfeld legt Regeln fest und wird durch die Taten anderer, auch völlig Fremder, definiert. Jeder verfolgt sein eigenes Ziel – mit allen Mitteln. Alle scheinen sich immer bzw. immer mal wieder am Rande der Legalität zu bewegen. Alle versuchen dies zu verbergen – koste es, was es wolle. Das alles riecht meilenweit nach Kollateralschäden. Am Ende gibt es immer ein Leiche oder auch mehrere.
An diesem Punkt kommt Mannhardt ins Spiel und versucht die ganze Situation mit allen Beteiligten bzw. allen scheinbar Nicht-Beteiligten aufzulösen. Und immer versucht er, Mensch zu bleiben – was nicht so einfach ist.
Soziale Brennpunkte, soziales Versagen, lahme Bürokraten, die gern die Augen verschließen, bestechliche Lokalpolitiker, lokale Wirtschaftsmagnaten, träge Polizisten, die gern die Hand aufhalten: alle spielen immer irgendwie mit und sorgen für Zündstoff. Berlin ist keine Idylle – und die Welt bleibt so schlecht, wie sie ist.
In den Romanen tauchen viele Personen auf, die gern intensiv vorgestellt werden. Dies führt zu einer Dichte der Erzählung, die verwirren kann, wenn man nicht sehr konzentriert liest. Das gesamte Bild, das im Roman vermittelt wird, wird komplex, komplexer … Hinzu kommt eine starke Fixierung auf die Verkehrsmöglichkeiten in Berlin (im Detail!) und das Straßennetz, wenn es Daum geht von A nach B zugegangen – zumindest in den letzten Romanen, was aus meiner Sicht etwas zuviel des Guten ist.