Dieser Beitrag enthält Werbung – advertising.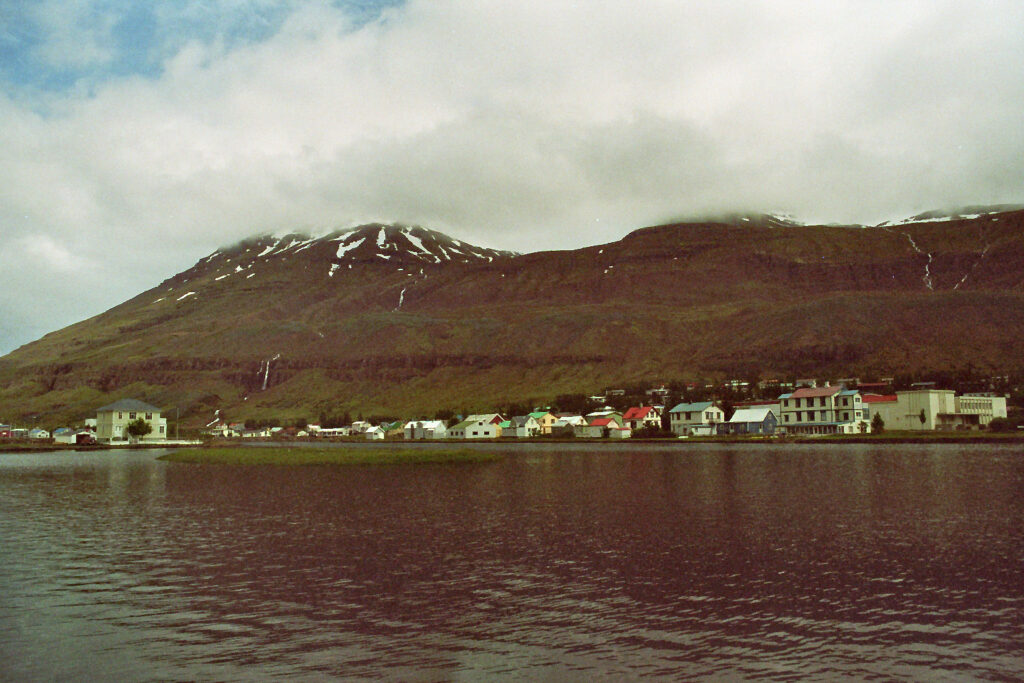 where
Seyðisfjörður / Siglufjörður / Miklabergi (fictive) · Iceland
when
2015 – 2021
writing
Baltasar Kormákur (* 1966)
acting
Andri Ólafsson, Chief of Police (local) / Detective (Reykjavik)
Hinrika Kristjánsdóttir, Chief of Police (local)
background
Somewhere in a small town in Iceland horrible crimes shock the residents. Always it starts with a dead body appearing somewhere and continues with more dead bodies, always. Andri Ólafsson and Hinrika Kristjánsdóttir are busy to investigate and stop the evildoers. It is never easy to clear up this mess of crime, business and family affairs which have led to the dead bodies – and there are always hidden bombshells. The TV series Trapped set in the wild outskirts of Iceland not only deals with crime, but also with the impact of loneliness, rough nature and extreme weather.
Irgendwo in einer kleinen Stadt in Island schockieren grausame Verbrechen die Einwohner. Es beginnt immer damit, dass irgendwo eine Leiche auftaucht, und es geht weiter mit noch mehr Leichen, immer. Andri Ólafsson und Hinrika Kristjánsdóttir haben alle Hände voll zu tun, um zu ermitteln und den Übeltätern das Handwerk zu legen. Es ist niemals ganz so einfach, das Gemenge aus Verbrechen, Geschäften und Familienangelegenheiten, das zu den Todesopfern geführt hat, aufzuklären – und immer wieder lauern überraschende, bisher gut gehütete Geheimnisse auf die beiden. In der Fernsehserie Trapped, die in den wilden Grenzregionen Islands spielt, geht es nicht nur um Verbrechen, sondern auch um Einsamkeit, die raue Natur und das extreme Wetter, die auf alles ihren Einfluss haben.
review
series
Trapped – season #1
Trapped – season #2
Trapped – season #3
Trapped – Gefangen in Island Staffel 1
Trapped – Gefangen in Island Staffel 2
Trapped – Gefangen in Island Staffel 3
originally written in
Icelandic
amazon links:*
tv
3 seasons / 28 episodes
(season #3: only streaming / Staffel 2 & 3: nur streaming)
amazon links:*
* Some of the books/DVD are my personal property; the rest (books and DVD) was added for completeness. All books/DVD are affiliate links to www.amazon.de (details in Datenschutz).
Einige der Bücher/DVD sind mein persönliches Eigentum; der Rest (Bücher & DVD) wurde wg. Vollständigkeit hinzugefügt. Alle Bücher/DVD sind über "affiliate links" mit www.amazon.de verknüpft (s. a. Datenschutz).