Dieser Beitrag enthält Werbung – advertising.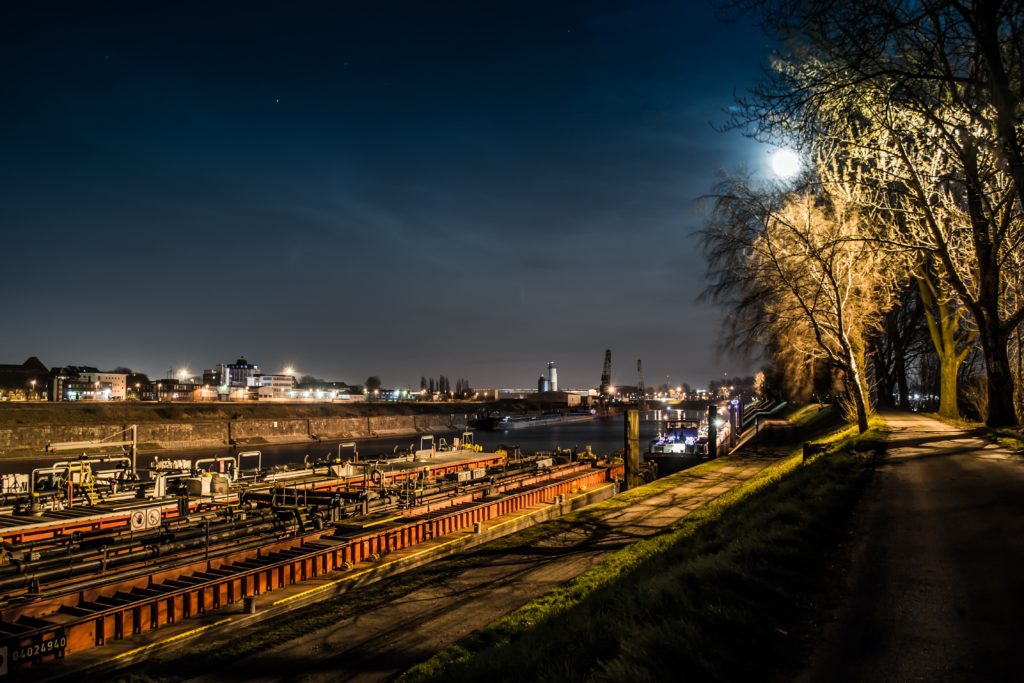 Quelle: pixabay
where
Duisburg · Ruhrgebiet · Nordrhein-Westfalen · Deutschland
when
1981 – 2013
writing
Bernd Schwamm, Martin Gies, Hajo Gies und Götz George (*1938 †2016)
acting
Horst Karl Georg Schimanski, Kriminalhauptkommissar / privater Ermittler, Duisburg
background
Schimanski – Duisburg – Ruhrgebiet … Ein Kriminalkommissar, der anders ist – zumindest, was die 80er Jahre betrifft, speziell die 80er Jahre im deutschen TV. Schimanski ermittelt, flucht, prügelt sich, ist ein Macho, säuft, isst Currywurst – hasst das Schreiben von Berichten, öde Besprechungen, Bürokratie, die Reichen und Mächtigen, die immer irgendwie Dreck am Stecken haben, und wird immer mal wieder suspendiert. Ein ganz anderer Kommissar, der TV-Geschichte schrieb und dessen Abenteuer auch heute noch recht realitätsnah und eindringlich wirken.
Schimanski – Duisburg – Ruhr Area … A detective superintendent who is different – at least as far as the 80s are concerned, especially the 80s in German TV. Schimanski investigates, swears, fights, is a macho man, drinks, engulfs currywurst – hates writing reports, boring meetings, bureaucracy, the rich and powerful who are always somehow up to no good, and is suspended every now and then. A very different commissioner who made TV history and whose adventures still seem quite realistic and haunting today.
review
series (in TV)
"Tatort":
Duisburg-Ruhrort (1981)
Grenzgänger (1981)
Der unsichtbare Gegner (1982)
Das Mädchen auf der Treppe (1982)
Kuscheltiere (1982)
Miriam (1983)
Kielwasser (1984)
Zweierlei (1984)
Rechnung ohne Wirt (1984)
Doppelspiel (1985)
Das Haus im Wald (1985)
Der Tausch (1986)
Schwarzes Wochenende (1986)
Freunde (1986)
Spielverderber (1987)
Zahn um Zahn (1985/87)
Gebrochene Blüten (1988)
Einzelhaft (1988)
Moltke (1988)
Der Pott (1989)
Blutspur (1989)
Katjas Schweigen (1989)
Medizinmänner (1990)
Zabou (1987/90)
Schimanskis Waffe (1990)
Unter Brüdern (1990)
Bis zum Hals im Dreck (1991)
Kinderlieb (1991)
Der Fall Schimanski (1991)
Spin-off "Schimanski":
Die Schwadron (1997)
Blutsbrüder (1997)
Hart am Limit (1997)
Muttertag (1998)
Rattennest (1998)
Geschwister (1998)
Sehnsucht (1999)
Tödliche Liebe (2000)
Schimanski muss leiden (2000)
Kinder der Hölle (2001)
Asyl (2002)
Das Geheimnis des Golem (2004)
Sünde (2005)
Tod in der Siedlung (2007)
Schicht im Schacht (2008)
Schuld und Sühne(2011)
Loverboy (2013)
originally written in
deutsch
amazon links:*
* Some of the books/DVD are my personal property; the rest (books and DVD) was added for completeness. All books/DVD are affiliate links to www.amazon.de (details in Datenschutz).
Einige der Bücher/DVD sind mein persönliches Eigentum; der Rest (Bücher & DVD) wurde wg. Vollständigkeit hinzugefügt. Alle Bücher/DVD sind über "affiliate links" mit www.amazon.de verknüpft (s. a. Datenschutz).