Dieser Beitrag enthält Werbung – advertising.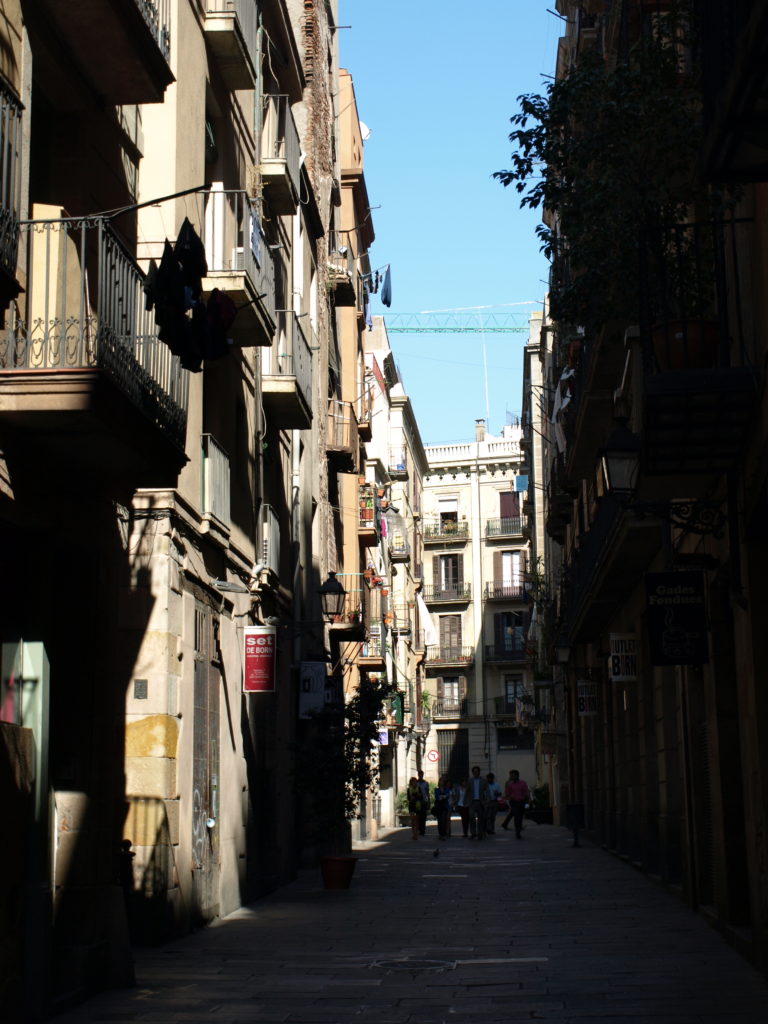 where
Barcelona · Spain
when
1952 – 1959
writing
Rosa Ribas (*1963)
Sabine Hofmann (*1964)
acting
Ana Martí, Journalist
background
Im dunklen Spanien der 50er Jahre, mitten in der Franco-Ära, arbeitet die junge Ana Martí als Journalistin und möchte gern über Kriminalfälle berichten. Sie muss sich gegen ihre männlichen Kollegen behaupten und natürlich gegen die Zensur, die alle Veröffentlichungen kontrolliert. Ana Martí ist neugierig und wagemutig und geht ihre eigene Wege, um in einem Fall zu recherchieren, was zwar zur Aufdeckung der Wahrheit führt, aber nicht unbedingt zu einer Veröffentlichung, speziell wenn hochrangige, einflussreiche Persönlichkeiten in den Fall verwickelt sind.
In the dark years of Spain of the 1950s, in the middle of the Franco era, young Ana Martí works as a journalist and would like to report on criminal cases. She has to stand up to her male colleagues and, of course, to the censorship that controls all publications. Ana Martí is curious and daring and goes her own way to investigate a case, which leads to the uncovering of the truth, but not necessarily to publication, especially when high-ranking, influential personalities are involved in the case.
review
series
Das Flüstern der Stadt (2014)
Die große Kälte (2016)
Die andere Seite der Ramblas (2018)
Sorry – no English translation so far!
originally written in
Spanish
amazon links:*
* Some of the books/DVD are my personal property; the rest (books and DVD) was added for completeness. All books/DVD are affiliate links to www.amazon.de (details in Datenschutz).
Einige der Bücher/DVD sind mein persönliches Eigentum; der Rest (Bücher & DVD) wurde wg. Vollständigkeit hinzugefügt. Alle Bücher/DVD sind über "affiliate links" mit www.amazon.de verknüpft (s. a. Datenschutz).