Dieser Beitrag enthält Werbung – advertising.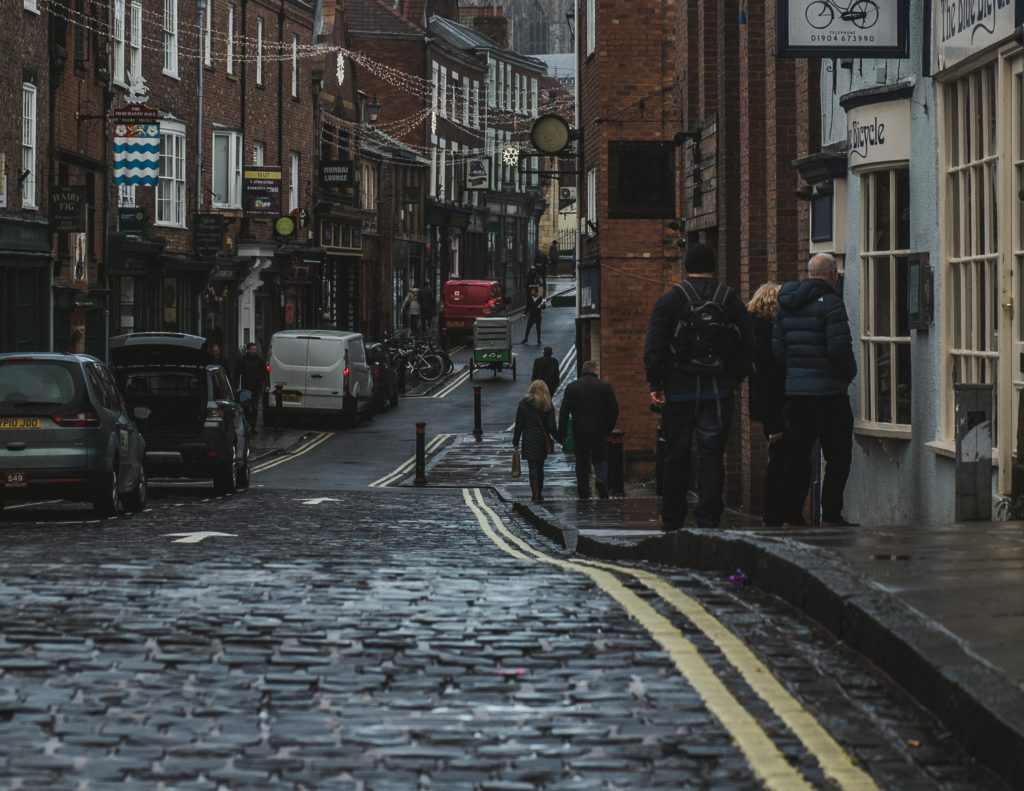 Source: pixabay
where
Calder Valley (aka "Happy Valley") · West Yorkshire · England · UK
when
2014 – 2023
writing
Sally Wainwright (*1963)
acting
Catherine Cawood, Police Sergeant, West Yorkshire Police
background
Life isn't easy for Sergeant Catherine Cawood. Once she was married with 2 children – now she is divorced and her daughter is dead. She lives in a small, cramped terrace house together with her sister, a recovering alcoholic, and her young grandson; later her son also moves back home. Then … she is alone once more. Her private life is as chaotic as her professional life. All day long she has to deal with people who go ballistic, if by consuming too much alcohol or any drugs imaginable, if depressive up to suicide attempts, if just in a good or bad mode resulting in rioting, bashing innocent bystanders … There is also quite a lot of petty crime. On top like some icing on the cake there are corpses … murder victims. Catherine isn't responsible for investigating the cases, but she likes very much to poke her nose in each mess she encounters.
Das Leben ist nicht einfach für Sergeant Catherine Cawood. Sie war mal verheiratet und hatte 2 Kinder – jetzt ist sie geschieden und ihre Tochter ist tot. Sie lebt in einem kleinen, mit allem möglichen vollgestopften Reihenhaus zusammen mit ihrer Schwester, einer trockenen Alkoholikerin, und ihrem jungen Enkel; später zieht auch ihr Sohn wieder ein. Dann ist wieder einmal allein … Ihr Privatleben ist ebenso chaotisch wie ihr Berufsleben. Den ganzen Tag muss sie sich mit Typen herumschlagen, die ausrasten, sei es durch übermäßigen Alkohol- oder Drogenkonsum, sei es durch Depressionen bis hin zu Selbstmordversuchen, sei es, dass sie ein fach nur gut oder schlecht drauf sind, um zu randalieren und Schlägereien anzustiften … Es gibt dazwischen auch noch eine ganze Menge Kleinkriminalität. Und als Sahnehäubchen gibt es Leichen … Mordopfer. Catherine ist natürlich nicht für die Ermittlungen in diesen Fällen zuständig, aber sie steckt ihre Nase nur zu gerne in jedes Schlamassel, auf das sie trifft.
review
series
English version: no titles of the episodes available!
Der Apfel der Versuchung (2014)
Schuld ist unumkehrbar
Ich bin nicht deine Mutter
Noch eine Tochter
Gespenster und Phantome
Dame, König, Vater, Sohn


Schafe und Wölfe (2016)
Tiefer Fall
Brunhilde
Das Geschenk
Der verlorene Sohn
Kein Weg zurück



… (2023)
…
…
…
…
…
originally written in
English
tv
3 seasons / 18 episodes
amazon links:*
* Some of the books/DVD are my personal property; the rest (books and DVD) was added for completeness. All books/DVD are affiliate links to www.amazon.de (details in Datenschutz).
Einige der Bücher/DVD sind mein persönliches Eigentum; der Rest (Bücher & DVD) wurde wg. Vollständigkeit hinzugefügt. Alle Bücher/DVD sind über "affiliate links" mit www.amazon.de verknüpft (s. a. Datenschutz).