Dieser Beitrag enthält Werbung – advertising.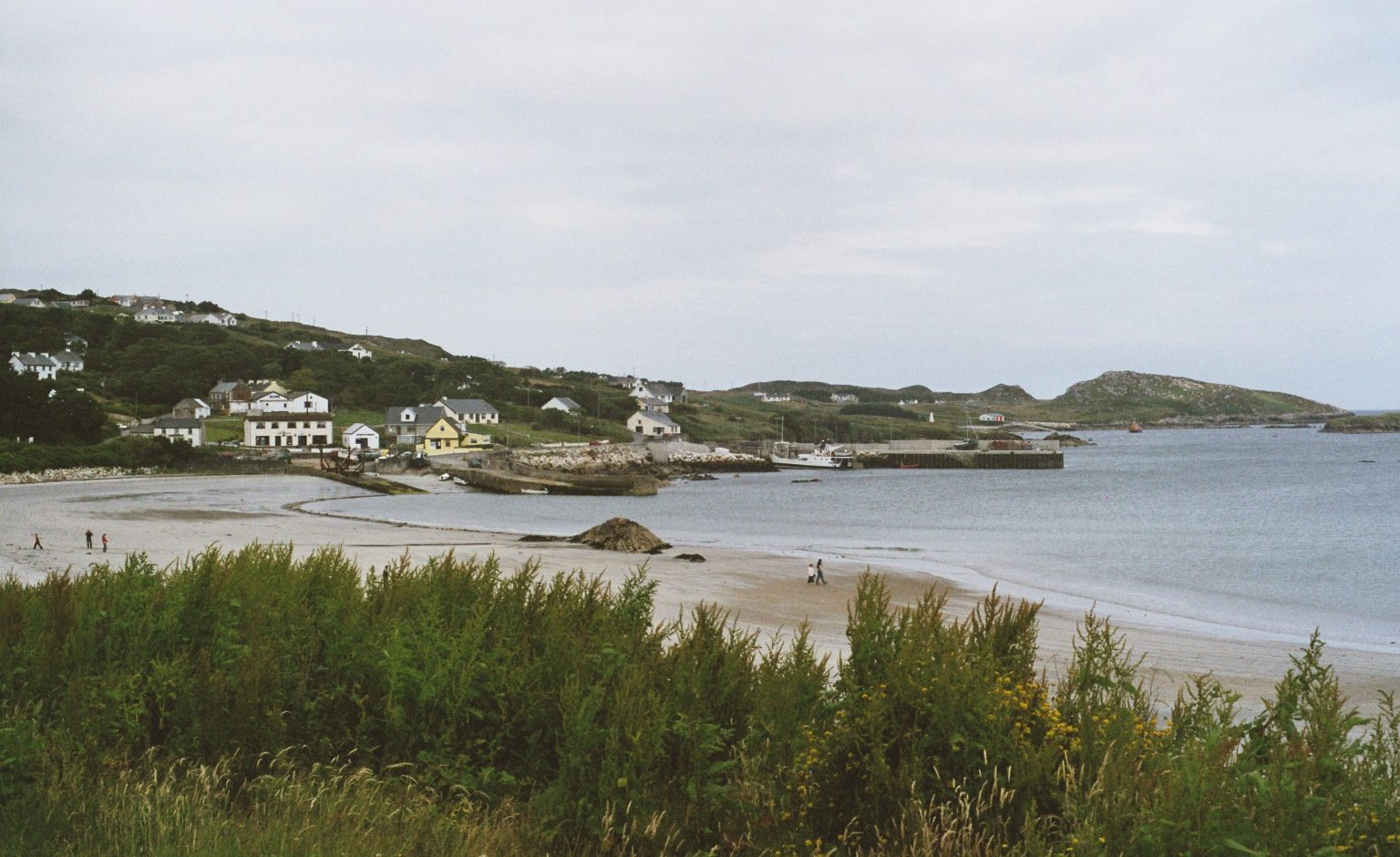 Vera Stanhope climbed out of Hector's ancient Land Rover and felt the inevitable strain on her knees. Hector's Land Rover. Her father had been dead for years, but still she thought of the vehicle as his. She stopped for a moment to look down the valley at the view. Another thing her father had gifted her: this house. Sod all else, she thought, maybe she should forgive him for this…
But the door was already open. She felt a shiver of tension, but also of excitement. No way would she have gone to work without locking it. She'd never believed all the romantic crap about it being safe for country folk to leave their doors open. The rural communities experienced crime too. She'd read the reports and knew there was as much drug use in the pleasant middle-class high schools in Northumberland as in the ones in town. It was just that teachers were better at keeping it quiet. …
She pushed the door open, using her elbow, thinking that really the last thing she needed was a burglary. She didn't have much to steal. Any self-respecting robber would turn up his nose at her Oxfam clothes and her pitiful PC, her ten-year-old telly. But she hated the thought of anyone being in the house. And she'd have to call in the CSIs, and they'd leave the place in chaos, finger print powder over every surface. Then they'd go back to the office with tales of the squalor in which she lived.
from: "The Glass Room"
A Grumpy Old Woman with a Fondness for Beer and Whisky
Vera is a lonely woman living alone in a dilapidated farm house in the mid of nowhere. She likes her solitude, however, sometimes she bemoans deeply that she has not managed to create a family – albeit always shortly. She's got a history of her own. Her passion is crime especially murder.
Her mother died when Vera was very young and Vera was left in the care of her father, Hector, a grumpy old man who didn't care much about her. He was a hunter, a poacher, a taxidermist, a birds' eggs collector and a trader in rare birds and birds' eggs (and I do not know what else … more or less illegally). There were few male friends united in crime and always lots of alcohol. Vera hated all of his business and left home at sixteen to join the police.
She made her own way ending up as DI (Detective Inspector) always obsessed with pondering about Hector and his illegal business operations which might have impact on her and her career even after Hector's death. When Hector died she burnt all his stuff and emptied his whisky supply while watching the bonfire. Beyond that she didn't change much in the farm house.
I have to admit that since I watched the TV series about Vera's adventures for the first time the actress Brenda Blethyn is my personification of Vera Stanhope. It just fits!
Conceding that Brenda Blethyn's Vera is a little more fashionable, a little less overweight and she made DCI (Detective Chief Inspector) all the main characteristics of the original Vera are obvious – if the Wellies, if the unfriendliness, if the harsh command tone, if the beer, the whisky …
Vera is in her 50s and has reached the end of her job ladder. Her job is her life. Her murder inquiries are her lifeblood.
She lives in Northern England in a rough landscape with a rough climate and a rough seaside. It seems that it's always cloudy, rainy, cold – although sometimes Vera sits on a promenade and indulges in a big ice cream cone. In short we are not dealing with a beautiful bucolic countryside where murder is just nice, but a lonely wide country with hard, unforgiving and vengeful people – if poor, if rich.
Vera's murders are often bestial, often spontaneous and sometimes premeditated. As a rule there is a trigger for a violent death here and now, however, the motive is almost always buried in the past. At the end there is no unfinished business left although the business may have started 20 or 30 years ago, found an early victim in those days, then after long years of peace and quiet there is a sudden crash… People have moved on, but never forgot about their deeds or their suffering. If it seems that suddenly a long forgotten act of violence or immoral behavior is revealed people feel forced to take action.
It might be that the bones of a long forgotten lost child resurface. Maybe a lifer insisting on his innocence commits suicide and so restarts an investigation. Someone wants to publish a book about a murder case and gets entangled in the never completely checked background. After years a man learns how his brother came to death and how all was swept under the rug. A father seeks revenge for his daughter who died from a drug overdose. Illegitimate children …
… and finally Vera is confronted with her own family's sins. Hector was somehow – maybe – involved in a murder: at least one of his best buddies is missing for about 20-25 years and two skeletons pop up. Vera is determined to solve this case – and certainly she does.
Together with her team – Joe Ashworth (married, children), Holly Lawson (single, a little bit of a nerd) and Charlie (retirement at his hands) – Vera manages all cases. (In the TV series the team changes after some time and Charlie is called Kenny Lockhart … just for information!) Obviously Vera is not the beloved team leader, but all comply. Holly, a Detective Constable, is envious of Joe who is already Detective Sergeant and Vera's favorite … Charlie is a little lazy now and then.
When reading the novels you surely need time: there is always Vera and her thoughts and actions, but there are also other lines of action mostly from innocent bystanders or victims. At the end you always get a more or less rough overall picture of the events in the past and the present.
As mentioned before: there is a fine TV series about Vera Stanhope featuring all the novels and many more plots.