Dieser Beitrag enthält Werbung – advertising.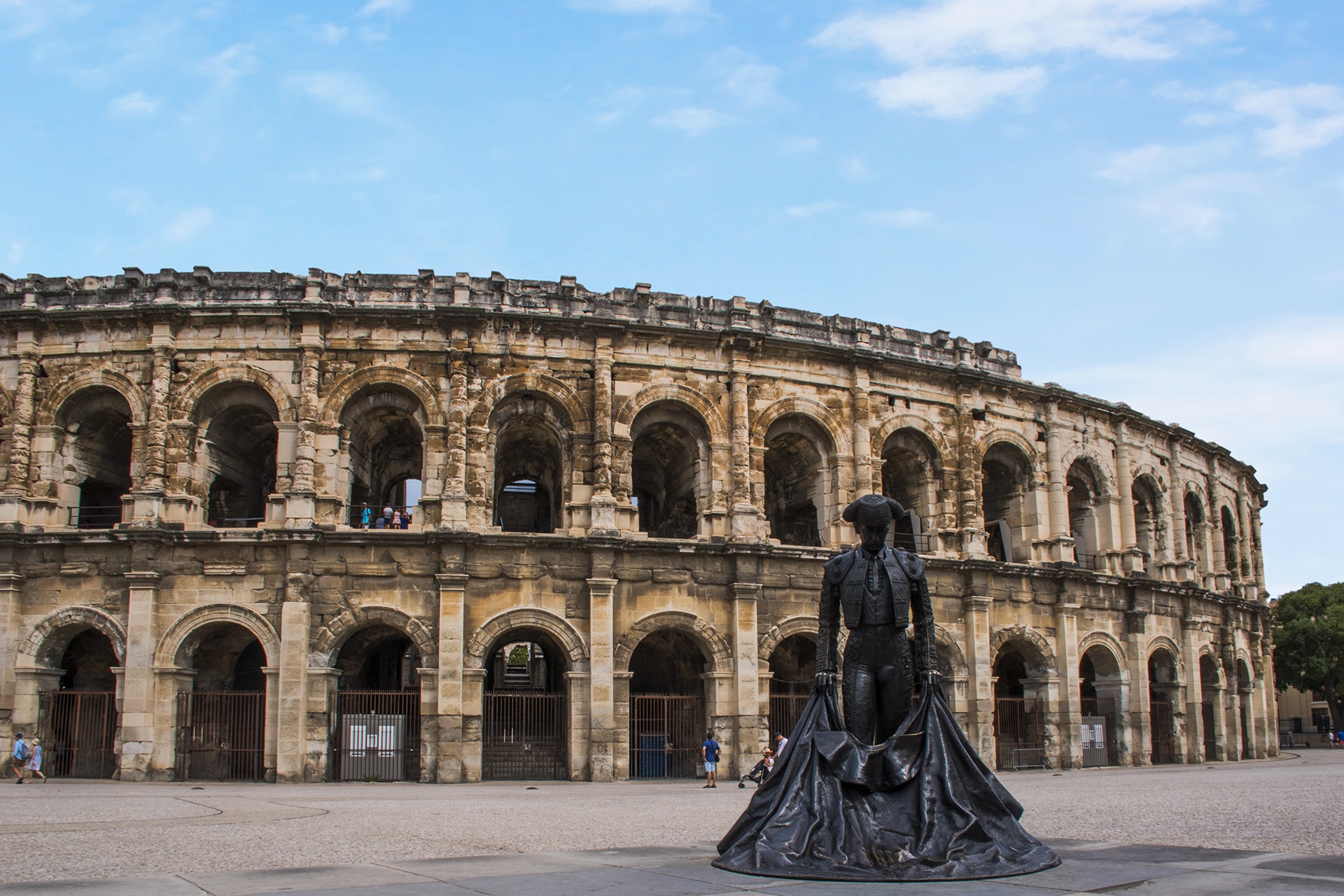 Quelle: pixabay
(no English translation so far)
The drizzle was suddenly accompanied by a strong wind that brushed through the Boulevard des Arènes. Mathilde reached into the inside pocket of her robe and pulled out her Gauloises blondes and a lighter. A few months ago, she had considered being unfaithful to her favourite cigarette when it became known that they were going to move production from Nantes to abroad. But no cigarette could compete with the blonde. Mathilde put the cigarette between her lips and lit her lighter. A gust of wind immediately extinguished the flame. She lit it again, and again the flame was extinguished after a short flare-up. She tried to shield the lighter with her hand, but the gusts of wind that were now sweeping through the street even more vehemently gave her no chance. Mathilde turned sideways, trying to shield the flaring flame with her body. Only this spontaneous turn had saved the examining magistrate's life.
She had not noticed the motorbike approaching from the right at breakneck speed. The first shot rang out at 5.06 p.m., tearing Mathilde off her feet, the bullet having pierced her shoulder. A fraction of a second later, a second bullet shredded her femoral artery. A third bullet hit the left pillar of the entrance to the Palais de Justice behind her, missing Mathilde's skull by only millimetres.
from: Die Richterin und die Tote vom Pont du Gard
(own translation)
A Woman with Exquisite Tastes
The series about the examining magistrate Mathilde de Boncourt begins with a big bang: Mathilde is seriously wounded in an assassination attempt and has to spend months in hospital and at home. Despite everything, it is a pleasant sickbed. Mathilde de Boncourt comes from a noble family that still owns a chateau with a vineyard, where Mathilde not only awaits her recovery, but where she usually also spends her weekends. She is looked after by a housekeeper/cook of many years' standing, who is also always open to the rest of the family and their wishes. Did I mention that she is a brilliant cook? Imagine a life like in the lap of luxury …
Mathilde has brought a case to court involving influential people. As it turns out, not only the two defendants, but several others who have a lot to lose. It involves child abuse, human trafficking, modern slavery and prostitution. Apparently those behind the case felt they had to take Mathilde out, which didn't quite work out as they had planned. However, they are more successful when it comes to eliminating victims and witnesses.
In short: The assassination is not solved – at least not in the volumes of the series available so far. Who knows what else is to come … coming soon. I found it a little strange that an assassination attempt on a judge is so easily and quickly shelved … and also that Mathilde hardly shows any more activity …
Mathilde is in her mid/late thirties and lives alone. She is absorbed in her job as an examining magistrate and enjoys her peace and quiet at her family's chateau. She is a chain smoker. And what else?
There are two men close to her. She now calls one a good friend with whom she likes to have dinner, drink wine and have long conversations. The other is subordinate to her, a police commandant: Mathilde and he prance around each other, get closer, but never that close … then finally … In short: Mathilde has no love life for the time being. Let's see what's to come!
She works intensively and with great energy. Her team, consisting of three employees, is good and experienced. Mathilde has no boss – so Mathilde doesn't have to account to anyone for what she does and how much investigative work she puts into individual cases: an almost paradisiacal state.
Mathilde lives in the south of France and enjoys it. Stress is unknown, which is quite pleasing compared to other crime novel characters in the same milieu. (In general, it seems that in the South of France the clocks go a little slower as far as criminal cases are concerned). Mathilde rarely seems to show up at the office before ten in the morning. Her cases do get under the skin, whether they involve paedophile rings or elitist sects, revenge, jealousy and domination or an international smuggling ring – even if it sometimes seems a bit contrived. In the end, it remains to be seen that even in the tranquil South of France, a region with more culture and history than is generally assumed, criminal machinations are at work that brutally destroy many an idyll.
I bought the novels as holiday reading – not for a holiday in the South of France, but on the Mediterranean. It was a pleasant read that makes you want to visit the Southern France and explore the southern climes, especially as there are many, really many references to the landscape, its history, landmarks and its architecture.
… one more thing: the author is German.